In this assignment, students in Prof. Golan Levin's fall 2018 intromediate course, Electronic Media Studio: Interactivity and Computation (60-212) were asked to create a "site-specific virtual sculpture". Specifically, students were asked to "place and view a virtual object of your choice, at a scale of your choice, in a specific location of your choice, with a programmatic behavior of your choice." The students' projects were viewed in Augmented Reality (AR) using mobile phones, and developed using Unity3D and the Vuforia and/or 8th Wall toolkits for AR.
The majority of the students in this course are sophomores in the Carnegie Mellon School of Art, and this was their first exposure to working with Unity3D. The GIFs below link to pages with more information about their projects. Thanks to Dan Sakamoto, Gray Crawford, and TA Char Stiles for their assistance with this project.
---
Stair Into Space by Casher & Dinkolas
A world of many wonders superimposed on top of the College of Fine Arts staircase, and thereby transforms the act of walking up stairs into an exploration of a space from a perspective that would otherwise be impossible.
---
Wet Life by Chewie
A "wet floor" sign springs to life, taking on the task of guarding a slippery hazard.
---
Naruto Scrolls by Nixel
AR Naruto summoning scrolls, created as an homage to my favorite childhood anime.
---
Expanded Menu by Airsun
An environment to enhance the experience of waiting in line at Starbucks.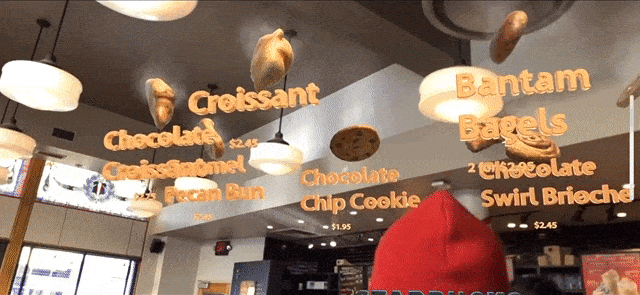 ---
Sentient Statuary by Chromsan
When set free, this gnome is not such a friendly fellow.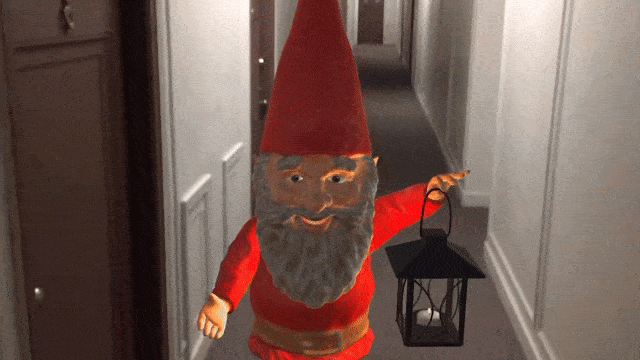 ---
Mini World by Weirdie
A decorative floating island with a windmill, a bee, and some trees.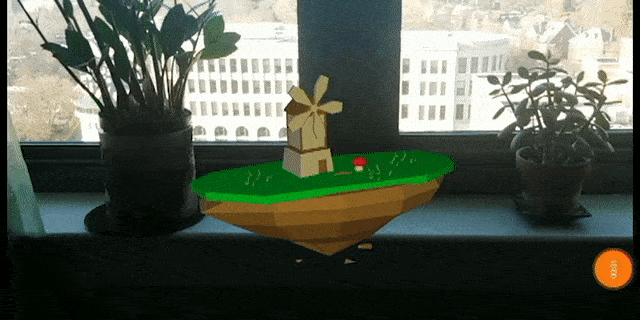 ---
Toilet Frog by Lass
There is a frog on the toilet.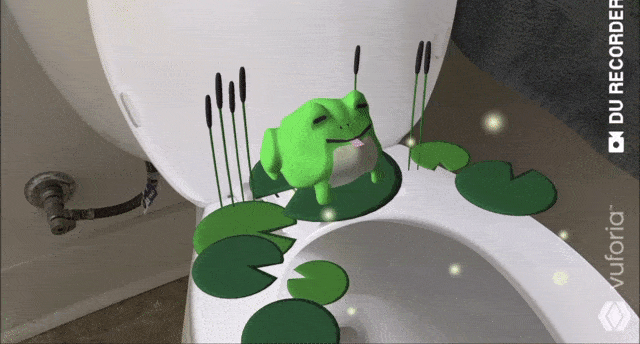 ---
Closet Skeleton by Yuvian
A spooky skeleton found in my closet.
---
Surreal Parking Lot by Sapeck
A surreal parking lot where the cars drift away.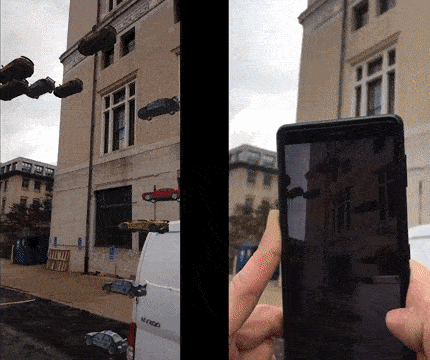 ---
Augmented Night Light by Shuann
A playful AR experience specifically for the night light in my bedroom.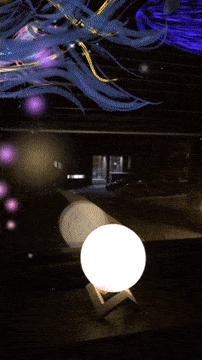 ---
Sky Replacement by Paukparl
The sky is replaced by colorful patterning.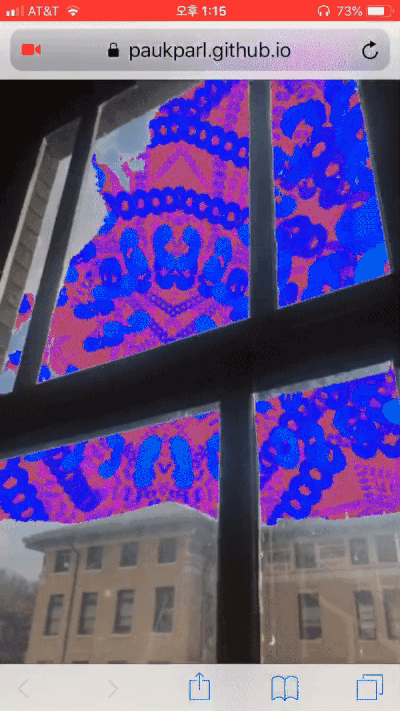 ---
Stone Box Face by Spoon
The stone box outside of CFA has a cold.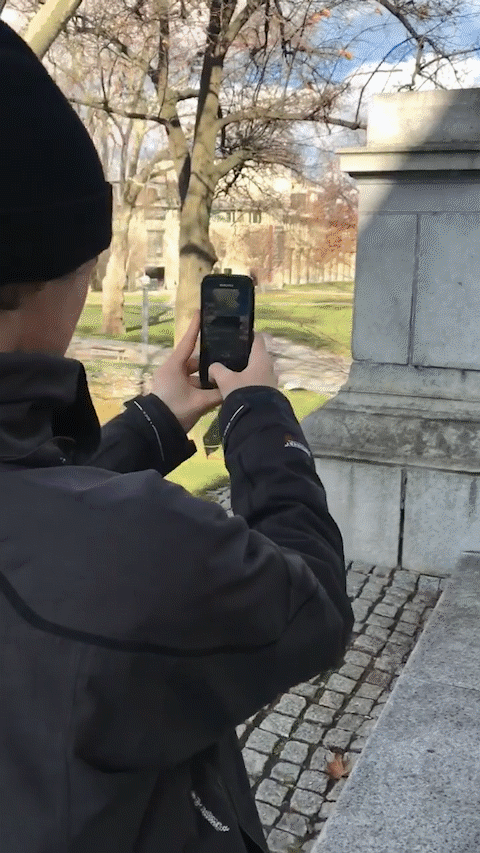 ---
Sandbox by Chaine
A sandbox world-building app.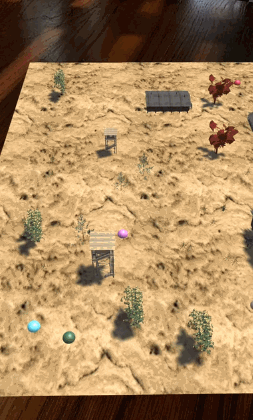 ---
Secret Door by Ocannoli
A secret door in creepy hallways and hidden closets that leads to another dimension.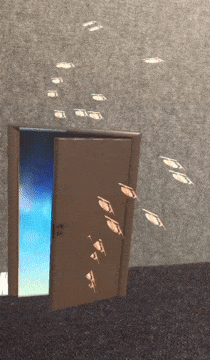 ---
Snake Altar by Breep
A snake altar that comes out of a toilet to embody childhood fears.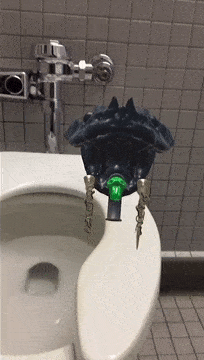 ---
Pizza Time by Nannon
Pizza Time transforms a foam core structure into a Pizza Food Truck!
---
Hat Billboard by Sepho
The logo of my hat, augmented as an animated billboard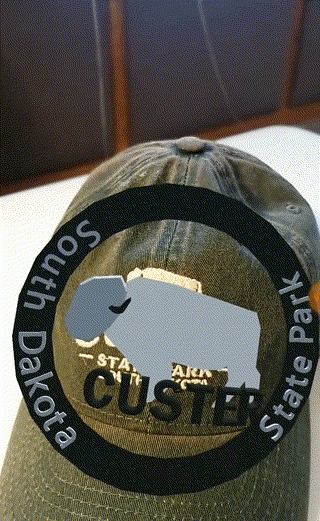 ---
Laptop Demons by Rigatoni
Dang trackpad robots just won't give you any room to work.
---
Shoe House by Nerual
Shoe sweet shoe.
---
AR Sculpture by Yalbert
A chandelier with a twist, suspended within one of the alcoves in the Gates Building.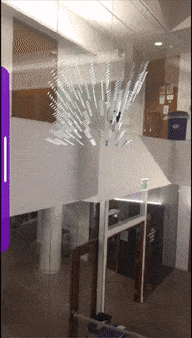 ---
Audio AR by Harsh
An android app which makes sound from the user's movement.