Some things to wake you up. We're going to talk about breathing 'life' into seemingly inanimate objects and machinery. 
Teddy Has An Operation by Ze Frank:
Gustav Hoegen, Animatronics Showreel:
Banksy's Village Petstore & Charcoal Grill, by Banksy:
The Cake Server, by Joseph Herscher:
---
Automata
(Portions of this lecture were compiled by Paolo Pedercini.)
Before we begin, it's worth reminding ourselves of the contours of Mori's "Uncanny Valley":
---
During the 18th century, people were in a state of wonder over mechanism. The first complex machines were called "automata," the greatest and most fascinating of which were those that could do things in imitation of living creatures.*
The Praying Monk (1560)
The Praying Monk was built in South Germany or Spain around 1560.
• WNYC Radiolab Podcast, A Clockwork Miracle (June 14, 2011).
18th-Century Automata
Vaucanson's Duck [from Wikipedia]:
"The Canard Digérateur, or Digesting Duck, was an automaton in the form of a duck, created by Jacques de Vaucanson and unveiled on May 30, 1739 in France. The mechanical duck appeared to have the ability to eat kernels of grain, and to metabolize and defecate them. While the duck did not actually have the ability to do this--the food was collected in one inner container, and the pre-stored feces were "produced" from a second, so that no actual digestion took place--Vaucanson hoped that a truly digesting automaton could one day be designed."
David Roentgen's Automaton of Queen Marie Antoinette, The Dulcimer Player:
"David Roentgen (1743-1807) took his royal patron by surprise when he delivered this beautiful automaton to King Louis XVI for his queen, Marie Antoinette, in 1784. The cabinetry for this piece is very much a neoclassical masterwork, and the mechanism behind it is truly extraordinary: the figure strikes the strings in perfect rhythm with two small metal hammers held in her hands, which move with great precision."
Pierre Jaquet-Droz's automata (1780s)
[From MADMuseum] "Three of the most famous Automata of the 18th century were created by Pierre Jaquet-Droz (1721-1790), a Swiss-born watchmaker. Jacquet-Droz created three mechanical dolls that still exist and perform today: "The Musician", "The Draughtsman" and "The Writer". "The Draughtsman", depicting a child, can draw four different pictures, including a portrait of King Louis XV, whilst "The Musician" plays the organ, pressing the keys of the instrument while her head moves and her chest can be seen to rise and fall with her breath. The "Writer" dips its pen in ink and can write up to forty different letters, and is considered to be the most complex of the collection. The letters can be changed according to the user's wishes and the machine features more than 6,000 parts in total."
Note the lifelike movement in this drawing automaton made by Henri Maillardet in c.1800:
---
Marcel Duchamp, kinetic artworks (1910s-1920s)
---
Laszlo Moholy-Nagy, Light Space Modulator (1930)
---
Alexander Calder, kinetic artworks (1920s-1950s) and Circus (1927)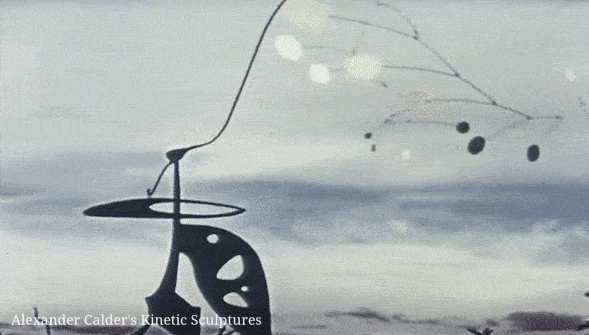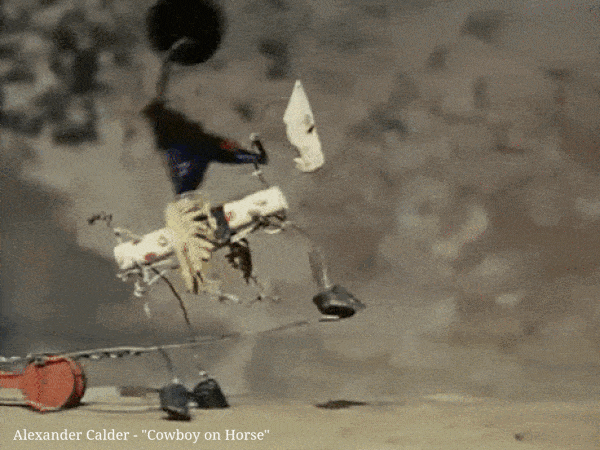 ---
Jean Tinguely
---
Len Lye, kinetic art (1930s-1950s)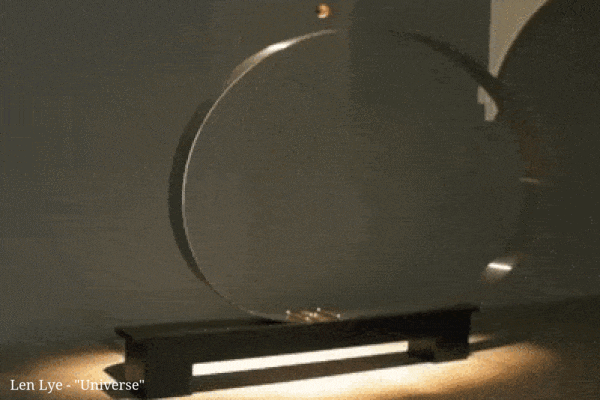 ---
Nicholas Schöffer, kinetic artworks (1950s-1960s)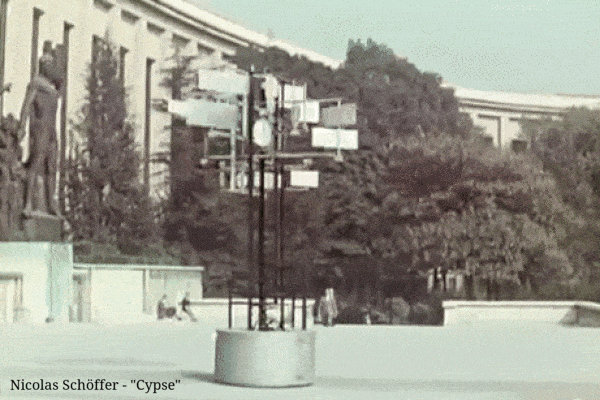 ---
Wind-powered Strandbeest by Theo Jansen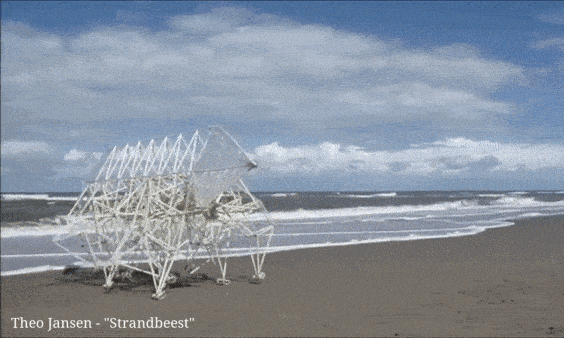 ---
Machine artist Arthur Ganson imparts terrific personality and whimsy to simple mechanisms.
---
Jennifer Townley
---
---
Fi Henshall's automata
Simone Giertz, The Breakfast Machine (2015)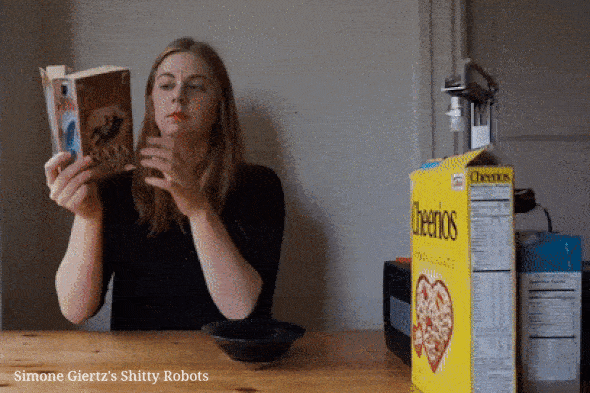 ---
Chico MacMurtrie
Wim Delvoye, Cloaca (2009-)
Hiroshi Ishiguro Laboratories, Geminoid Robot
Animatronic Abraham Lincoln
by ganerholtproductions pic.twitter.com/0XvpxINiAu

-- Steampunk Tendencies (@Steampunk_T) September 2, 2018
Prehensile Buttocks Robot
Earthworm Robot
Robotic Assistance Bear
Finger Face Robot Rings:
Sand Flea Jumping Robot:
Transport of a Child by Swarm Bots:
Hexapods from Hagenberg Hochschule: