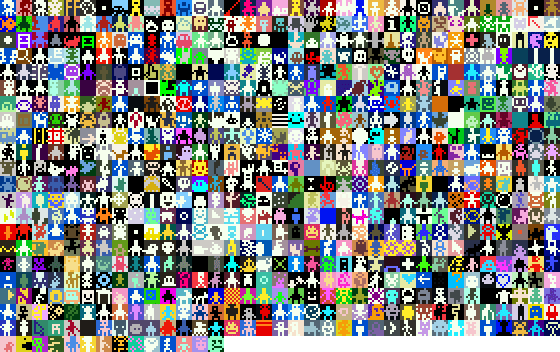 Agenda:
2:00pm EST: Zoom opens
2:10. Class begins
2:15-2:35. Presentation by Everest Pipkin
2:35-2:55. Presentation by Adam Le Doux
2:55-3:00. Five-minute break. 
3:00~4:15. Student presentations at 8-minute intervals
4:15-4:30. Fifteen-minute break.
4:30-5:00. Relaxing drawing activity (Edges2Cats).
Structure of student presentations:
Each student's presentation will occupy an 8-minute slot.
Each student should present for ~4 minutes, and expect 4 minutes of discussion.
Presenters should provide a brief (possibly partial) playthrough of their project.
Presenters: please be prepared with questions (e.g. what are you uncertain about?)
We will prioritize the spoken feedback of our guests, Everest and Adam.
Classmates will provide feedback to presenters in this document.
Golan will moderate the discussion.