Drawing Machines.
(Portions of this lecture are by Paolo Pedercini.)
Ivan Sutherland MIT 1963 (Action starts at 4:20)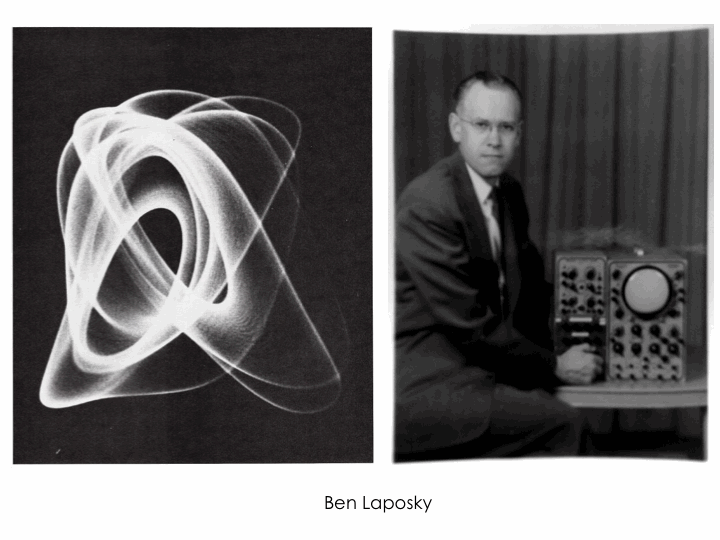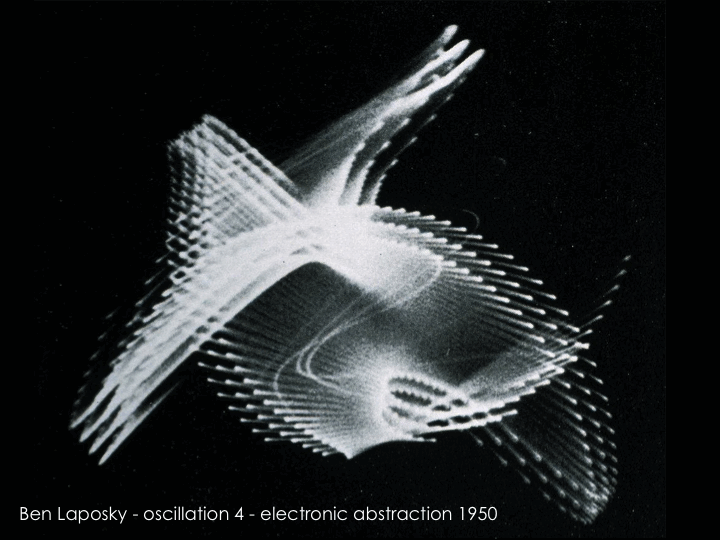 These artists seemed to be fascinated by the apparent randomness (unpredictability) of these machines and let them "do their thing".
On the opposite side of the algorithmic spectrum, there is Sol LeWitt, who didn't use computers but conceived many of his works as a series of instructions. In point of fact, they were indeed intended to be created by machines: art gallery interns.
Sol Lewitt was part of the Conceptualist movement. In the 1960s these artists enjoyed provoking the question as to whether an artwork could take the form of a set of instructions, i.e. if the artwork, technically, had no material existence. Another participant in this (and the related Fluxus movement) was Yoko Ono, who created a book of instructional "paintings" called Grapefruit.
Another form of procedural or rule-based art evolved around this time as well: Optical Art, or "Op-Art". A leader of this movement was Hungarian artist, Victor Vasarely:
British artist Bridget Riley was another:
There was a major exhibition of Op-Art, "The Responsive Eye" at the MoMA in 1965. (The catalogue is really worth a look.) One important aspect of Op-Art was its "interactive" quality. Often the viewer became very involved in perceiving the work: moving around it, stepping back and forth, and blinking a whole lot.
https://www.youtube.com/watch?v=ek_lQJsU41U
Historic Computer Art
While the Conceptual artists (e.g. Lewitt) were thinking about rule-based art, and the Op-Artists were thinking about mathematically-motivated, mind-bending forms, the early computer artists were thinking about both of these things, and how they could use new technologies to create them. It wasn't long after Ivan Sutherland introduced visually-oriented computing (c. 1963) that artists got involved.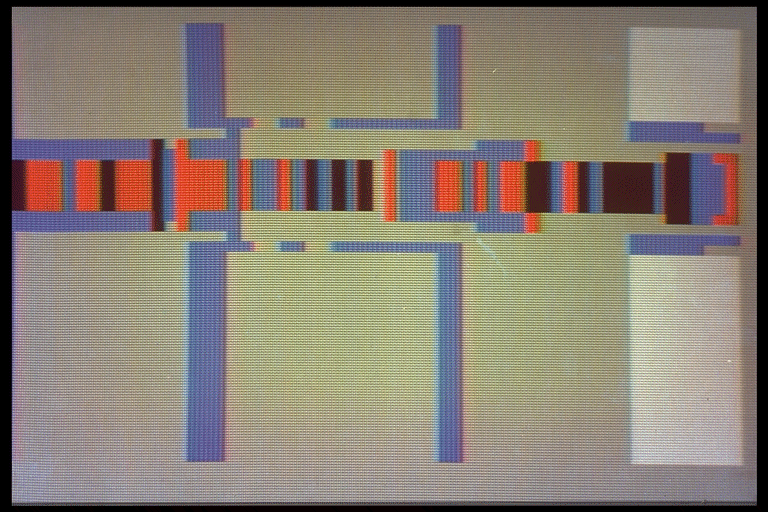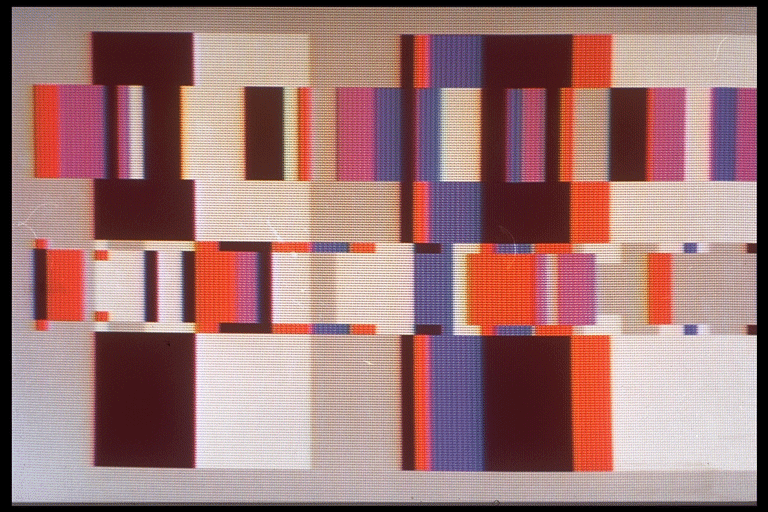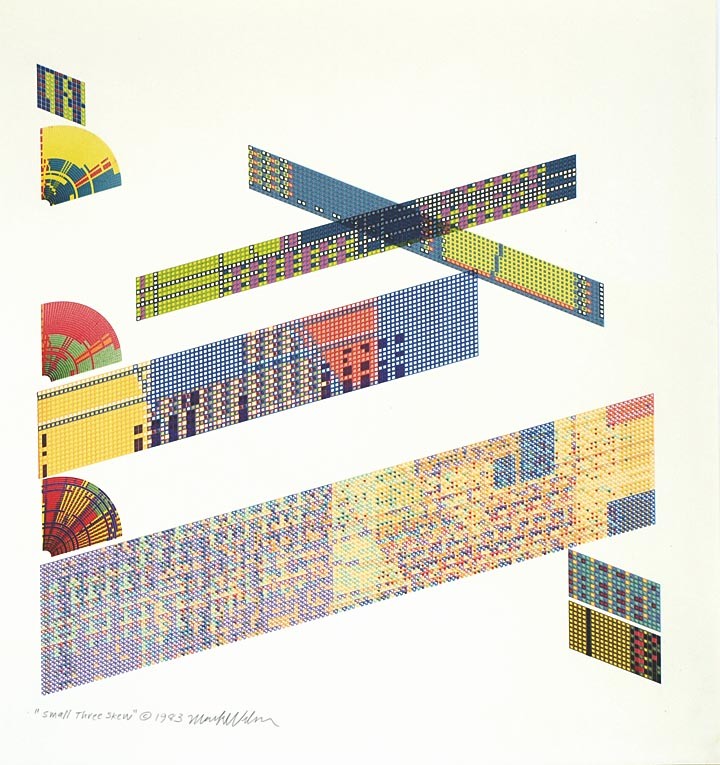 Many of these artists are still around but in the '90s computer art morphed into new media art, and interactivity and social engagement became the main focus for artists working with technology.
With the democratization of robotics, drawing machines started to get out of the gallery (see graffiti writer) and became more autonomous.
Cory Arcangel's gradient works are a playful post-modern legacy of computer art.